Living in this age of technology, we inevitably get used to many concepts becoming normalized and part of our lives. Some terms are unfamiliar and challenging for you, while others make you say "oh, that's me!".
In this article, we will explain a digital concept with familiar words. As for why you need to know these things, we know the importance of digitalization for those like you designing the future from today. Then, while progressing, some concepts and scopes need to be mastered.
That's why you are in the right place for every single detail you need to know about digital citizenship! We will talk about what digital citizenship is, how to become one, and how to do it right.
Digital citizenship is a concept referring to the norms and scope of tendencies and behaviors towards the use of technology. Sometimes driven by an app, sometimes by a virtual trend, and sometimes by a social platform, digital keys are opening the incredible door of the virtual world for you to explore at any time. While making all these innovations and developments a part of our lives, digital citizenship is all about what are the boundaries that matter to us.
What Does the Citizenship Aspect of Digitalization Mean?
For every internet user, digitalization is becoming a routine part of life. As you know, the new generation of online tools and information technologies are now a part of our daily life. Planning a week or a day, setting goals for the future, and realizing them is very difficult without them.
We use various programs, reminders, apps, and software, even for short-term plans. If you think about the long term and the broader picture, we spend more time in digital environments than we do in real life.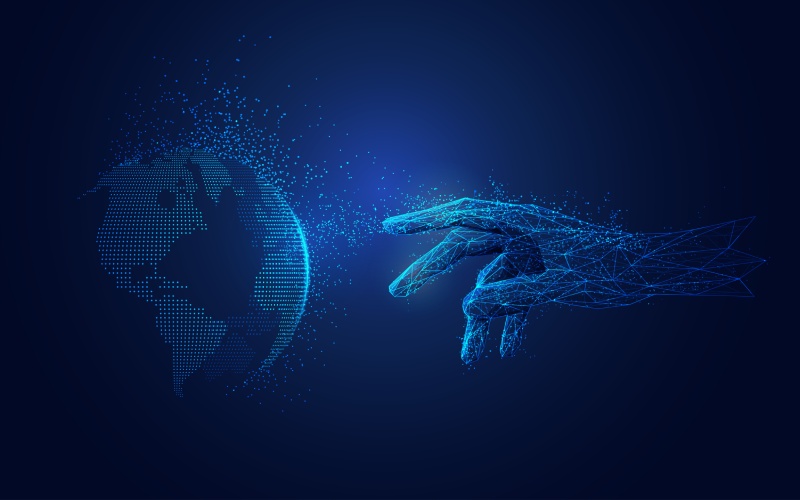 The citizenship aspect of digitalization refers to the use of digital life tools and usages that have become part of the norms of life and are carried out with a sense of citizenship. In other words, whatever civic responsibility means to you as a conscious individual, the same consciousness should be developed for the movements and elections representing you in the digital environment. Here is where the citizenship dimension of digitalization begins. For you, like everyone else, the healthiest digital movement cycle is based on legal, beneficial, and developmentally appropriate uses.
Digital Citizenship for Children and Youth
While spending the most time in the internet community and planning many of their work and social activities in their daily lives, children and, of course, young people have a lot to learn about digital citizenship.
A healthy sense of citizenship and responsibility in the new generation is also important for future generations. As you know, today's young people represent tomorrow's society. As such, developing digital citizenship awareness, especially for children, is very important for each of us.
When it comes to online experiences, the help and use of filtering systems are particularly useful. Designed to ensure younger generations and children act with an awareness of digital citizenship, these systems are used in every virtual medium and platform.
Environments where safety requirements are met, where legal activities take place, and which are developable, enable children and young people to have more realistic experiences of digital citizenship.
Why Do We Need Digital Citizenship Education?
The mind-boggling pace of technology development makes it important for users to establish rules of conscious use and control to keep up with it. Given the risks and problems associated with this speed, we need a certain control mechanism and limits.
The concept of digital citizenship is all about ensuring these borders remain functional and secure. Therefore, conscious and useful digital life education is a must for every user, especially children and young people!
As you know, many of the risks existing in real life are also present in the digital environment. To minimize these risks and have fun, useful, functional digital environments, digital citizenship training, and a plan are needed.
If digital citizenship education becomes widespread among members of society from a young age, and if using the internet correctly becomes a part of life, just like the internet, the use of qualified digital media will increase and the new generation can adapt to the internet in a much healthier way.
Digital Citizenship Characteristics
Digital citizenship practices have certain characteristics, and the fact that these characteristics affect our digital behavior is at the heart of the concept. In simpler terms, the representation of our virtual world must be appropriate to promote citizenship in the digital environment.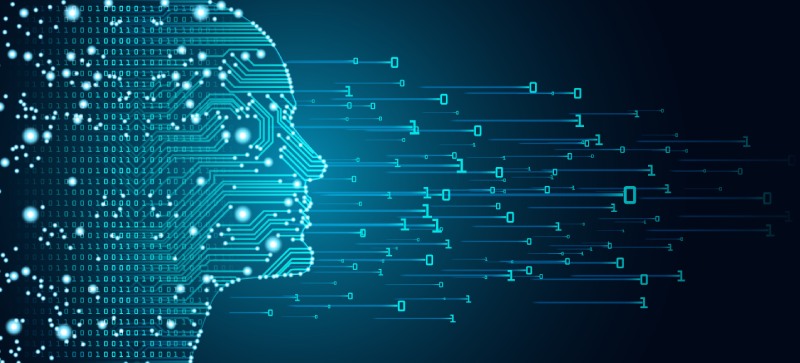 According to this scope, the characteristics of digital citizenship are as follows;
Using communication sources critically
Acceptance of ethical consequences in their online behavior
Users of the online environment within the framework of moral rules
Recognizing technology as an element of "utility"
Respecting other people's online identity
Promoting truth and collaborating in virtual communication
If online behaviors are structured in accordance with the rules of digital citizenship, you have the chance to discover the productive side of technology. When you support every user to have these features, starting with yourself, social media can turn into a paradise!
How to Become a Good Digital Citizen?
To be a good digital citizen, a few steps need to be followed. The first step is to align your digital identity, which has become the norm of your life, with certain ethical and moral values and applicable laws.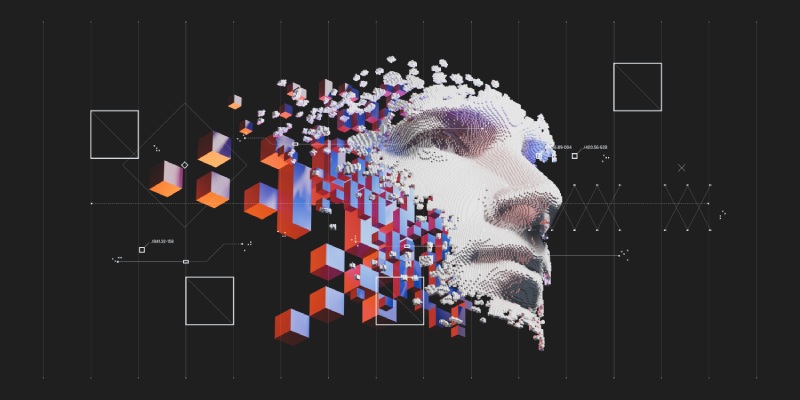 Then, here's what you need to do as a user eligible for digital citizenship:
A good digital citizen should make it a habit to confirm every piece of information from

at least 3 different sources

.

Making informed decisions by

obtaining sufficient information

on issues such as online shopping and banking services is a requirement of digital citizenship.

The preferred addresses for information

should be well-known.

The motto of the digital citizenship practice is "

Don't do anything online if you wouldn't do it in real life!

".

The source of any information

used via the internet must be acknowledged.

Any virtual decision or practice should

never harm

anyone else.

When expressing opinions and views on any subject,

the framework of respect

should be taken into consideration.

For the protection of personal data

, qualified passwords should be preferred and personal data should not be shared with third parties in the virtual environment.
If you want to be a conscious internet user within the scope of digital citizenship, the motto of the concept explains everything. All the useful decisions and practices you make in your normal life should also apply to your digital use. You must respect the rights and freedoms of others and protect your rights and security.
What is the Scope of Digital Citizenship?
The important categories identified within the scope of the digital citizenship contract and practices consist of 9 main concepts. The focus of these headings is to benefit from the advantages of digital life while minimizing the risks.
Here are the main topics of the digital citizenship concept, which is the key to creating a productive virtual environment for you:
1. Digital Access (Internet for Everyone)
According to the perception of digital citizenship, every user is equal in the virtual environment as in real life. People have equal rights to all the benefits of the internet, regardless of age, gender, race, religion, or ethnic identity.
2. Digital Commerce
Digital commerce is the category emphasizing the adoption of the concept of digital citizenship in online commerce practices. According to the principles of this category, all digital commerce transactions should be conducted transparently, taking into account the legal aspects of the buyer and seller or producer and consumer.
3. Digital Communication
Among the needs, perhaps the need for communication for each user is the most common category in digital use. For you, digital tools, from e-mail to SMS, instant messages to communication applications, are indispensable for digital life and should be preferred within the scope of conscious use. A digital communication concept fulfilling the criteria of respect for personal life, protection of personal data, and functionality should be used.
4. Digital Literacy
For digital citizenship practitioners, the equivalent of being literate in internet use is to be aware of how information acquisition, learning, and teaching processes are now predominantly in the digital environment.
5. Digital Ethics
Digital ethics emphasizes models of ethical behavior adapted in real life as valid for digital practices and behaviors.
6. Digital Law
Digital law is a category focusing on the acquisition of habits of use in accordance with the laws developed specifically for electronic tools, equipment, software, programs, and digital media, including the digital citizenship contract.
7. Digital Rights and Responsibilities
Digital Rights and Responsibilities is an approach recognizing the right of everyone to enjoy freedom and equality on the Internet, but these principles should never be contrary to any utilitarian fact, person, concept, law, or moral value.
8. Digital Health
While fictionalizing digital life, the necessities and responsibilities of real life should not be distanced. Within the scope of digital health; the negative effects of the virtual world on real life are tried to be minimized.
9. Digital Security
Individuals need to protect their personal data, their movements concerning their physical and mental health, and their economic and social activities in their use of virtual media. For this, care should be taken to use digital within the scope of security policies.
While digitalization is now being addressed even with the dimension of citizenship; digitalization of financial services is inevitable! In this case, we have to mention the most efficient digital finance app for you! Thanks to Ozan SuperApp, you can make money transfers and payments 24/7, benefit from the ease of payment with a QR code, and earn a lot with cashback campaigns.
Download Ozan SuperApp and integrate your digital citizenship with the management success of financial services!
Ozan SuperApp features, transaction limits, and campaigns may differ between countries.