Studies to treat diseases with lenses implanted in our eyes started many years ago. However, developed for eye diseases in the light of science, this method has turned into a miracle born from the companionship of technology and science in recent years.
Technology enables us to look at life from a different perspective with special designs of eye lenses. That is smart contact lens designs. These days when new generation wearable technology products continue to develop without slowing down; studies on smart lenses also draw attention with their mind-blowing features!
The incredible conveniences and services provided by smart contact lenses once again make us say "what the hell". Because smart lenses are now used not only for the treatment of visual impairments but also for countless technological services. Then take a look at the smart contact lens from our perspective!
In this article, we will share every detail from the beginning of smart contact lens studies until today and their estimated future developments. So the future is already here for you!
The Adventure of the Smart Contact Lens
Lenses, one of the most important discoveries in the field of health-related eye disorders, are very functional for the elimination of visual defects. However, smart contact lenses are now the new material not only for those with eye disorders but also for those willing to see everything and everywhere with different perceptions. Long gone are the days when electronic processing of material placed in the pupil of the eye was considered dangerous. Because the wearable feature of the new generation technology is now in the eyes!
Studies of contact lenses allowing us to see objects, people, and the environment with different observational values are conducted. With features such as zooming in and out, focusing, physical dimensional measurements (height and width), and material and texture estimation, lenses can be seen as something out of a science fiction movie. Just like the heroes' smart vision, those wearing smart lenses will now be able to see their environment in this way.
Contact lens studies, whose investment and development have increased considerably in recent years, are promising with their recently introduced models!
How Do Smart Contact Lenses Work?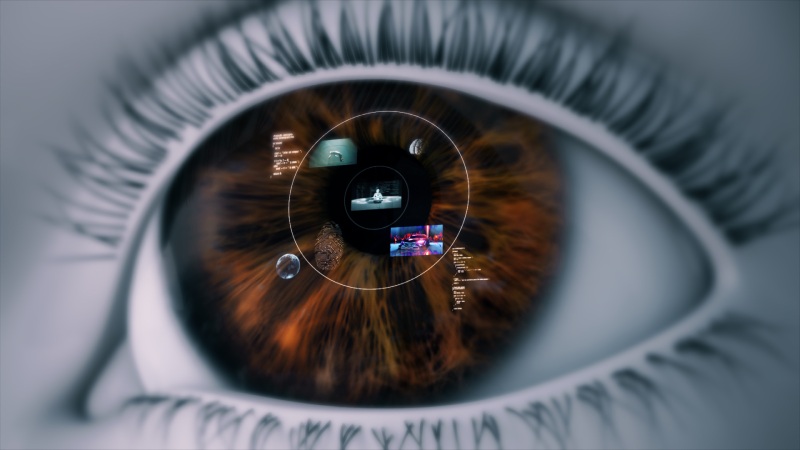 Transparently designed smart contact lens technology is based on the technique of communication between circuits. Including wave-emitting hardware, the lenses also have LED components. And what are we talking about when giving all this technical information?
The lenses scan the features of the object or the place being looked at thanks to their sensors; the data they scan is projected on the microdisplay through LED components. In this way, we see texts, photos and shapes made up of defined words.
One of the most important services of smart lenses with different technological designs for various functions is their identifying features. If objects with codes in smart systems are present in the area of interest, the lenses reveal them and their properties to our eyes. So when looking at a pencil, you can simultaneously see its size, color, width, or other defined properties. Just imagine, anyone can be a cyborg now!
What Features Will Smart Contact Lenses Have?
With the studies on smart lenses; a brand-new era has begun in the field of wearable technology products. While huge investments are being made in the fields of virtual reality and augmented reality, the rapid progress of the scientific world has been integrated with technology. As such, world giants have started to invest in future projects such as smart contact lenses. The services and features of these lenses are interpreted as the most minimal form of VR technology produced by some technology giants today.
For Samsung, a pioneer in the technological breakthroughs of recent years, the design and technology investments of smart lenses have an important place. Becoming the most important representative of the sector with its investments in virtual reality, Samsung also conducts special studies on the prevalence and accessibility of these products. Thus, lenses with features such as recognition, identification, sensing, and command management will shortly become accessible to everyone.
Smart Lens Projects
While the studies on smart lenses continue unabated, there are of course some designs standing out. Especially the Moto Vision smart lenses introduced by technology giant Samsung were among the most striking products at CES 2022. With a completely invisible operating system, this lens aims to reduce dependence on the phone screen. In other words, users will be able to access all features on their phone screens with eye movements thanks to this lens technology.
Apart from Mojo Vision, many companies investing in future technology are also conducting studies on smart lenses. The InWith lens project is one of them. The working principle for basically all smart lenses is to reduce dependence on physical materials. Smart contact lenses and similar wearable products aiming to integrate the use of technology with human life will soon be among the norms of our lives!
InWith Smart Lens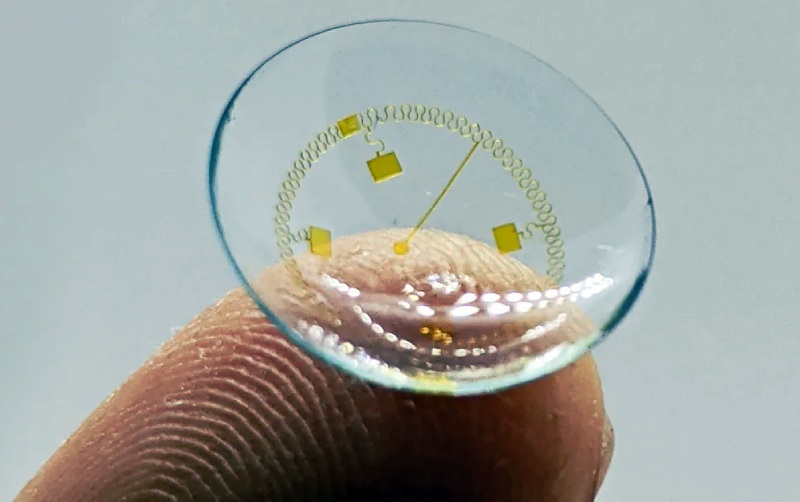 The lenses introduced at CES 2022 by InWith Corporation, a company investing heavily in eyewear technologies, are among the products pushing the limits of lens technology. Enabling real-time information flow and retinal applications, these soft lens designs are the first product of the new generation of smart contact lenses!
Mojo Vision Smart Lens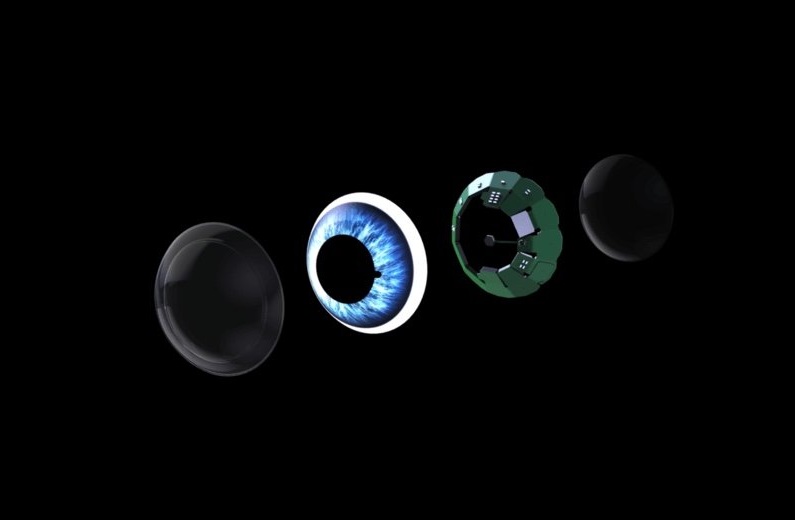 Mojo Vision lens technology is designed to reduce the need for a screen. Screens will no longer be in our hands, but our eyes! Considered as a micro alternative to augmented reality glasses, Mojo Vision is the apple of the eye of smart contact lens projects in this field with the huge technology representative behind it and its innovative investments!
When Will Smart Contact Lenses Come Out?
Samsung and Google are two major companies working on smart contact lens products that are eagerly awaited by technology enthusiasts and futurists alike. The giants have not yet given a date for the final results of their studies, but judging by the progress made, the expected moment is not far away!
Since all wearable technologies are considered to be in the category affecting human health, companies first need approval for mass production. With the US Food and Drug Administration's (FDA) approval; smart contact lens enthusiasts will get the products!
While unimaginable developments are taking place for the technology of the future, innovative applications of digital finance continue to serve you with breathtaking advantages. With Ozan SuperApp, the best representative of the SuperApp concept in Turkey, you can benefit from numerous services such as 24/7 money transfer service, Cashback campaigns, and QR code payment privileges. Download Ozan SuperApp without wasting time and take your place in the digital finance management of the future!
Ozan SuperApp features, transaction limits, and campaigns may differ between countries.