If you say, "I want to take a culinary tour in Istanbul, but I don't know where to start" or "discovering new places is my thing, because I am a gourmet by ancestry", then you are reading the very article you need the most right now.
We have compiled for you the places where Anthony Bourdain, one of the most popular and experienced chefs in the world, dined during his visit to Istanbul, and the menus received full marks. We are sure that while every recipe you will taste in these places will stay in your mind, each flavour will remain on your palate!
Who Is Anthony Bourdain?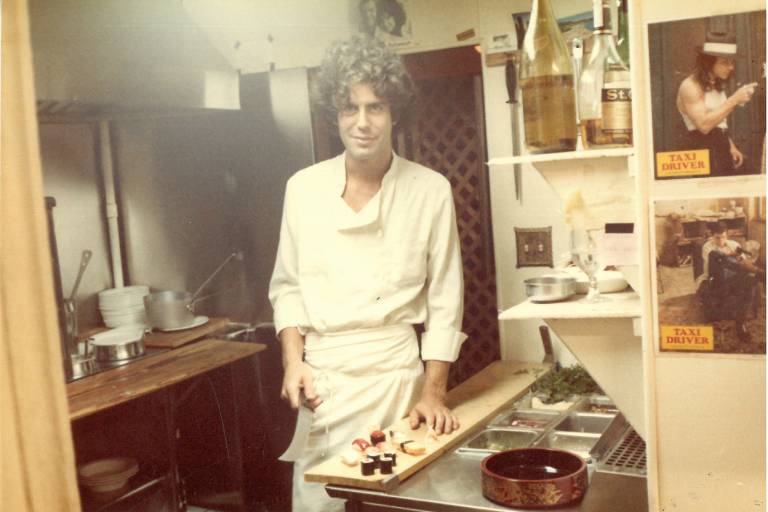 As one of the most famous chefs in the world, Anthony Bourdain is one of the names written in golden letters in history.
Born in 1956 and of French descent, the famous chef has spent most of his life and training years in New York, but he has also traveled the world to discover new flavours and recipes.
After graduating from the Culinary Institute of America, a world-renowned culinary school, the chef's journey extends to Istanbul as he works in various countries to reveal hidden flavours.
Stating on his show that he loves many recipes and the cultural flavour heritage of Turkey, Anthony Bourdain's taste destinations in Istanbul are listed for you!
Alley Flavor: Dürümzade (Beyoğlu)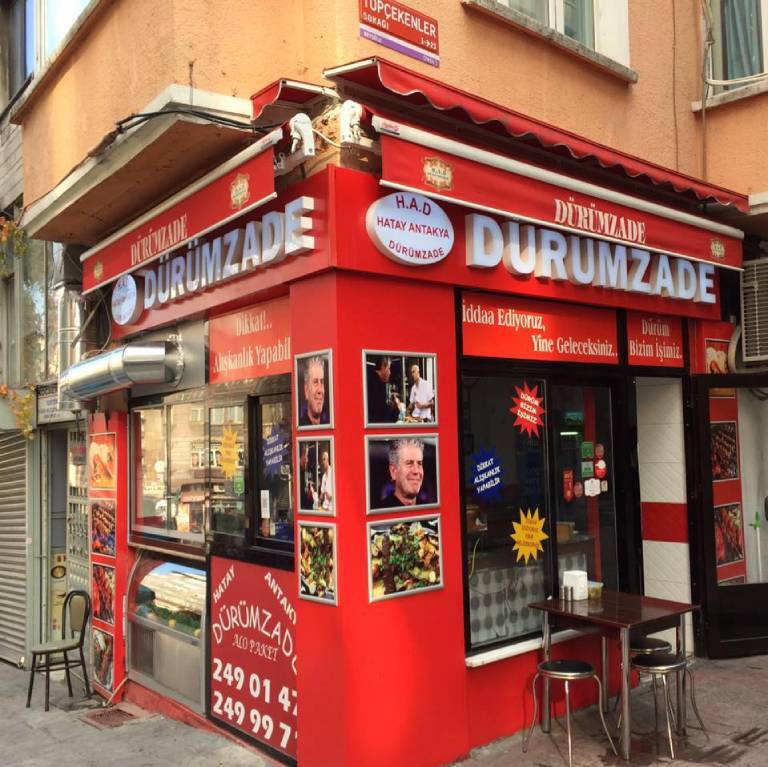 Dürümzade, the Istanbul version of wraps, which is almost our cultural mirror as a kebab-loving society, has also managed to impress Anthony Bourdain.
The famous chef especially loved the lamb shish wrap so much that he couldn't help talking about the wraps he ate at Dürümzade even when he didn't eat çöp şiş on his show. Offering a feast of flavour with its special kebab wrap recipes, Dürümzade may be your favourite after Bourdain!
Student-Friendly Balkan Lokantası (Sirkeci)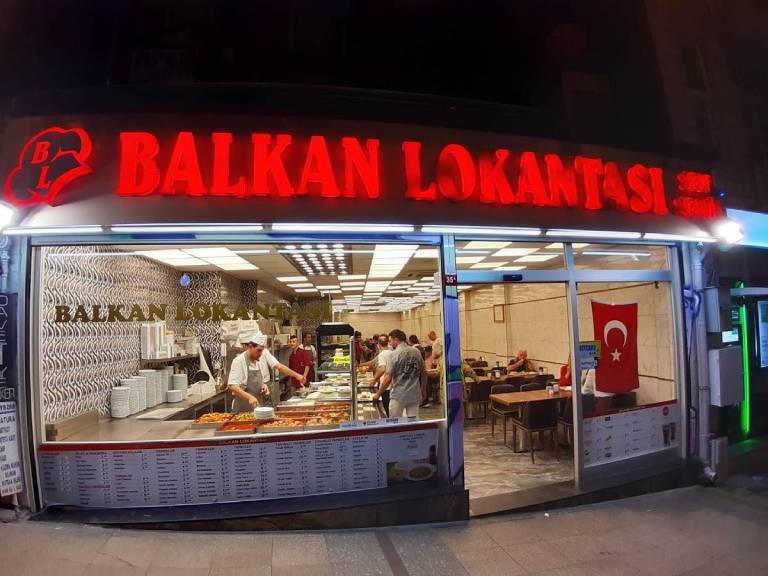 Offering all of the meat and stew recipes beyond your dreams with a Balkan inspiration, Balkan Lokantası is just for you not only with its taste but also with its price and portion size!
At this restaurant in Sirkeci, where it is possible to enjoy delicious home-cooked meals at affordable prices for students, every meal is served with a generous scoop concept!
Two Soggy Burgers &  A Wrap of Döner: Kızılkayalar (Beyoğlu)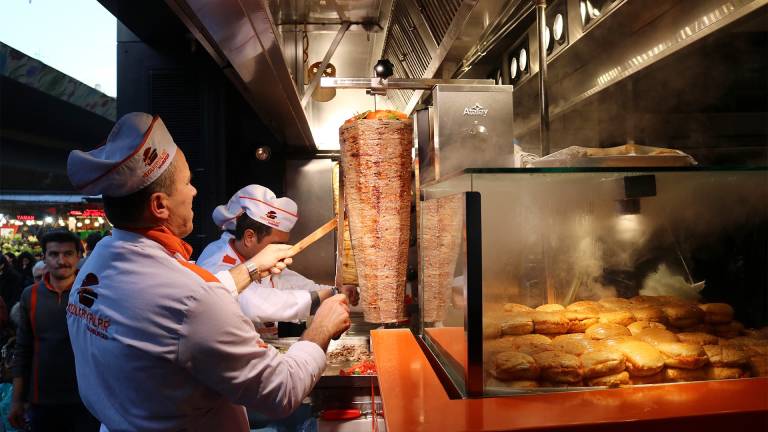 When it comes to wet burgers (Islak Hamburger), Kızılkayalar is, of course, the only place in Istanbul coming to mind. Everyone has heard of this unique taste that Anthony Bourdain tasted in Beyoğlu!
Famous for its soggy burgers, the restaurant also serves doner kebab and other fast food. With its unique flavour, it is almost a tradition to eat the portion doner for those willing to enjoy the meat after a soggy burger!
Delicious Kebabs: Sur Ocakbaşı (Fatih)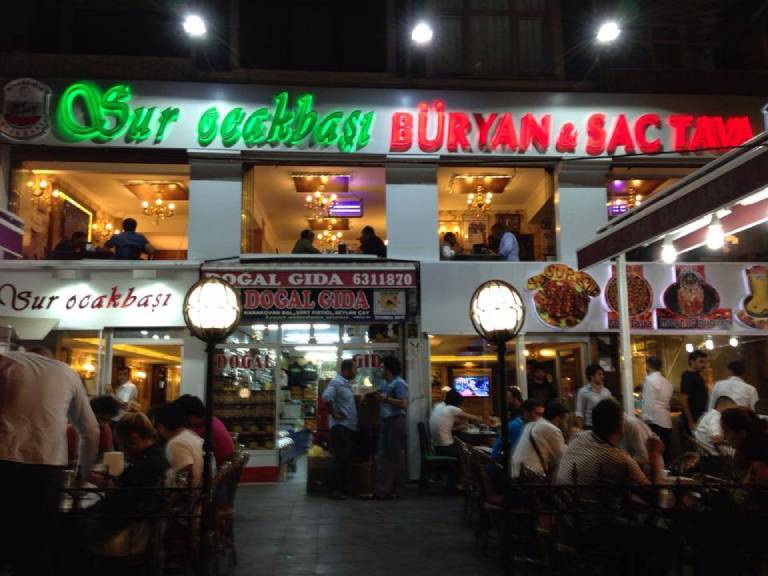 Sur Ocakbaşı, one of the few grill restaurants with open fire pit restaurants in Fatih, is a place whose reputation exceeds borders with its special pit-roasted lamb presentation. As Anthony Bourdain is also very fond of Sur dessert and pit-roasted lamb, all this fame is not in vain, and we are adding another signboard to your travel route.
We are expecting your comments on whether this perfect kebab feast will get full marks from you with your taste buds, which we trust even more than Anthony Bourdain!
Representative of Winter: Vefa Bozacısı (Vefa)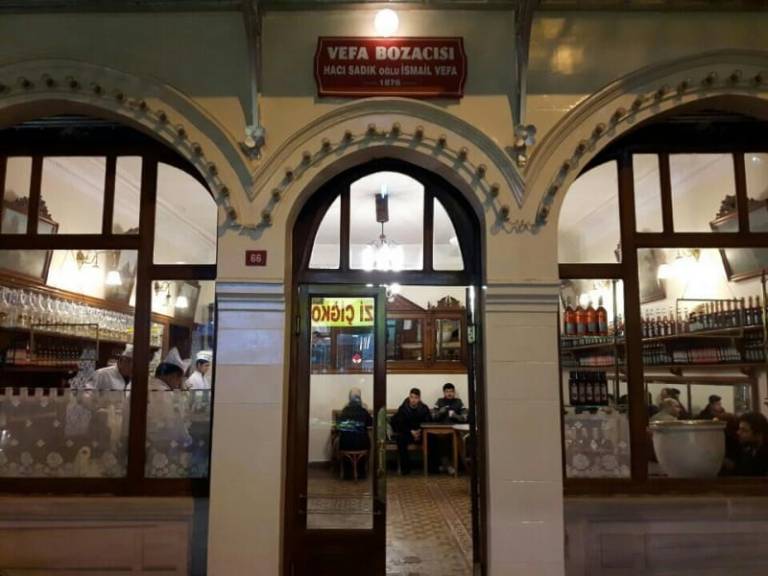 Vefa Bozacısı, one of the oldest venues in Istanbul with a history of 140 years, run by the fourth generation of grandchildren, is the representative of both winter and flavour.
This traditional flavour continues to be one of the indispensable places for its regulars every winter with its presentation of roasted chickpeas and cinnamon. You should stop by the place caught on the radar of Anthony Bourdain's hunt for delicious tastes in Istanbul and enjoy history, culture, flavour, and boza!
While visiting the famous places where Anthony Bourdain had dinner in Istanbul, stay up to date with the news that will speed up your journey in the digital world! From 24/7 money transfers to Cashback earnings, from bill payments to e-Pin purchases, everything you need is on a single screen with Ozan SuperApp, which enables the fastest progress of financial services and online transactions through a single application!
Download Ozan SuperApp and start the tour full of the advantages of the digital finance world before the flavour tour!
Ozan SuperApp features, transaction limits, and campaigns may differ between countries.