Despite many celebrities in the gaming world, one name, Hideo Kojima, has achieved an unattainable status.
Becoming legendary with the Metal Gear Solid series starring Solid Snake who is one of the most charismatic game characters, Kojima always manages to be on the agenda with the subsequent games and changes in his career.
Having last seen him on screen for a few minutes at the Summer Fest 2022 conference, this master game maker is also working on a horror game called Overdose, according to rumors.
Who is Hideo Kojima? Why is he so loved? How did he become such a legend? Today, we share with you all the details about Hideo Kojima in our tribute to the masters.
Who is Hideo Kojima?
Hideo Kojima was born on August 24, 1963. He is a 59-year-old game producer. More than a classic game producer, of course, Kojima is also a director, writer, and designer. Hideo Kojima is perhaps the first person to deserve the title of "auteur" in the computer games industry, an adjective that is an attribute of motion pictures. Just like in the world of cinema, certain films are directly identifiable by which directors they were made. For example, Tarantino or Nolan. When playing a Kojima game, we can tell without knowing that the game was made by Hideo Kojima.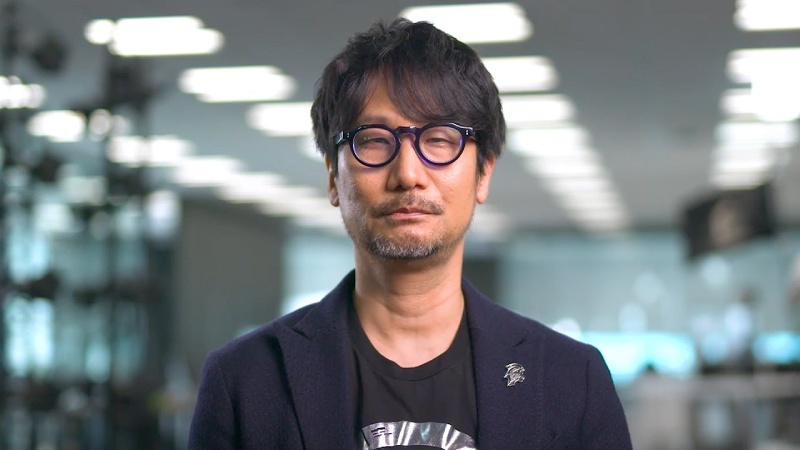 Born in Tokyo, Kojima was the youngest of a family of three children. His father Kingo is a pharmacist and named his son Hideo after the many doctors he met at the time. Leaving Tokyo at the age of four and moving to Osaka with his family, Hideo admits these years have been a big change for him. He doesn't go out much and is always at home watching movies and designing toy figures. During his childhood, he says, they watched movies as a family every night, and a family rule never allowed anyone to leave until the movie was over.
Mainly a fan of European, westerns, and horror movies, Kojima's life changed when a friend brought a Super 8 camera to school. The Super 8 is a small and simple tape-to-tape camera that is far from the quality of today's cameras but that's not an excuse to stop Kojima. He began to organize movie screenings of the short films he shot with his friend by charging a small amount of ticket fee from his schoolmates.
Hideo Kojima's Gaming Career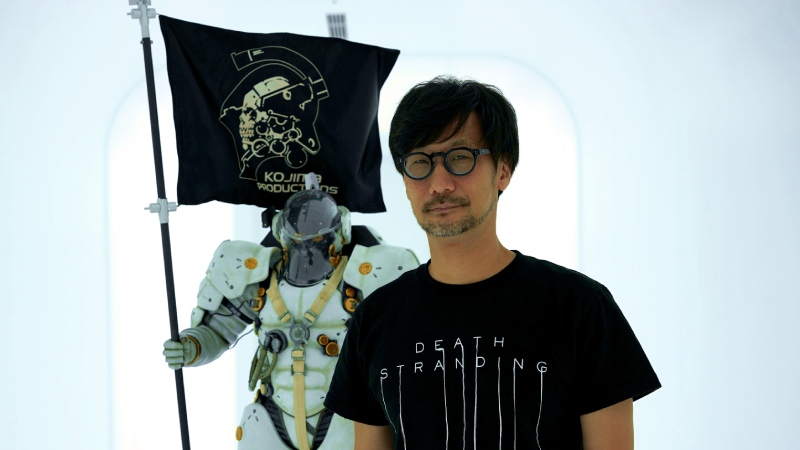 Hideo Kojima didn't initially dream of becoming a game producer. He wanted to become a film director because of his great passion for cinema in his childhood and youth. However, Kojima has no friends or mentors to guide him on this path. Kojima decided to enter the computer game industry during his university years while studying economics. In 1986, many people around him were very skeptical about Kojima's career choice. For that reason, Hideo Kojima admits to hiding the fact that he is in the game industry from many people he meets.
His first work experience was at the famous game studio Konami in 1986. Although Kojima intended to develop games for the Nintendo Entertainment System (NES), the most advanced console of the era with a 56-color palette and working on the MSX with only 16 colors was a huge disappointment. Fortunately, things were coming to a great place for both Kojima and the gamers from this point on. 
Let's start exploring the leading Hideo Kojima games!
Hideo Kojima Video Games
From the 16-color MSX to the millions of colors and photorealistic graphics for consoles and modern PCs, Hideo Kojima's pioneering games are here.
Penguin Adventure (1986)
Penguin Adventure was Hideo Kojima's first game project at Konami. Kojima, the assistant director of the project, and the team started working on the game in 1986. Planned as the continuation to 1983's Antarctic Adventure, Penguin Adventure added many features to the first game. More action gameplay elements, role-playing mechanics, an item development system, and most importantly, multiple endings (which were unheard of at the time), were of course the result of Kojima's influence. Even today, game critics consider Penguin Adventure to be far ahead of its time.
Lost Warld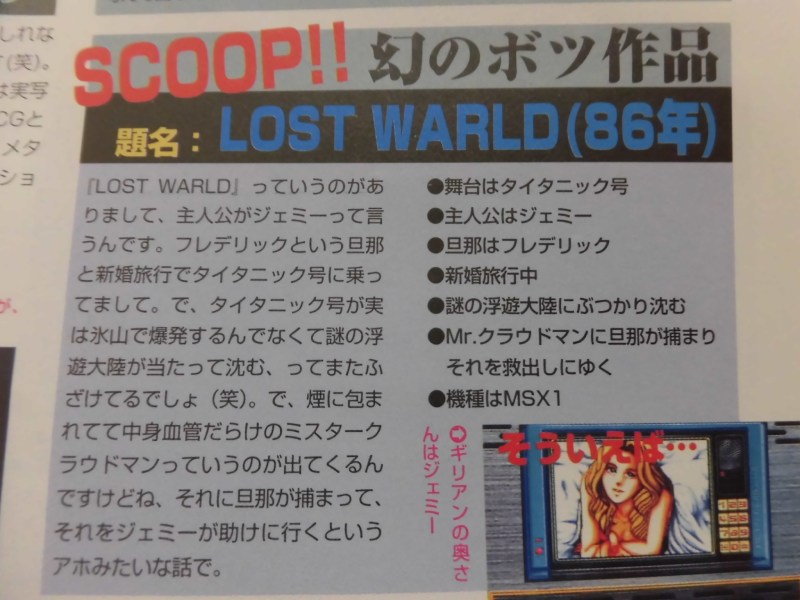 Lost Warld is Hideo Kojima's unrealized game project that was rejected by Konami. The cancellation was due to the game being too complicated for the MSX system. Not much is known about the game, though it is known to be an action game, set on the famous ship Titanic, and with a story from the perspective of a female character called "The Masked Warrior". Inspired by both the words "war" and "world", Lost Warld has become an unrealized legend and a project still dreamed of by many game lovers.
Metal Gear (1987)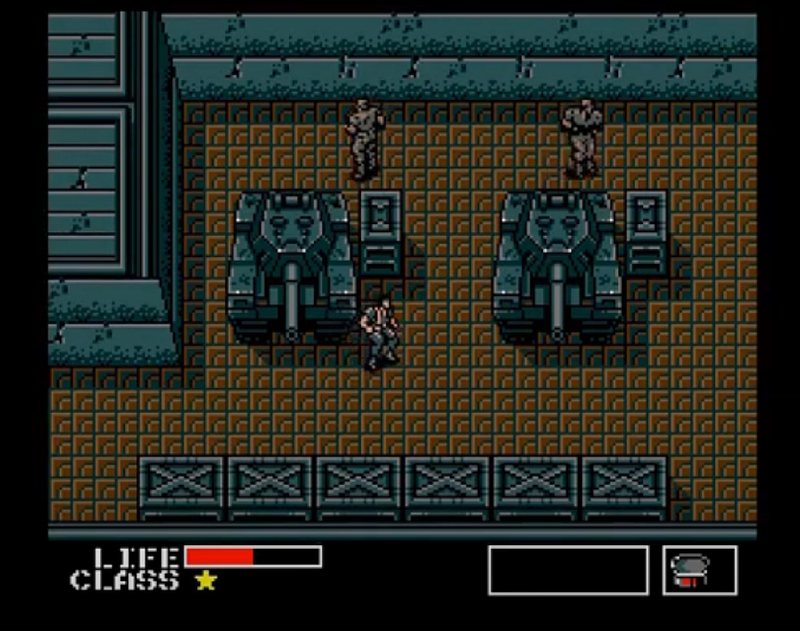 Released on July 13, 1987, Metal Gear was the first game of what would later become Kojima's greatest masterpiece, Metal Gear Solid. An executive from Konami, where Kojima worked, wanted him to take over the project. The current game project was very action-oriented, so the MSX's limitations had again been pushed to the limit. Kojima was taking his inspiration from the American classic movie The Great Escape and designed a prison escape story by reducing the intensity of the action in the game.
Gamers played as a special operations expert named Solid Snake, whose mission was to stop a nuclear weapon called "Metal Gear" in a region called Outer Haven. Despite the action, this game's main focus is on privacy and is considered to be one of the first examples of "stealth" games.
Sometime after the release of the game, a port of Metal Gear was also being made to the NES, which embellished Kojima's dreams. Revised with better graphics, higher difficulty and a different ending, the game had been subjected to a lot of criticism, especially due to the changes and poor localization. The developers responsible for the adaptation between the two devices explained that they had only 3 months to work on the project, and that some of Kojima's ideas for Metal Gear were beyond the capabilities of the NES hardware.
Snatcher (1988)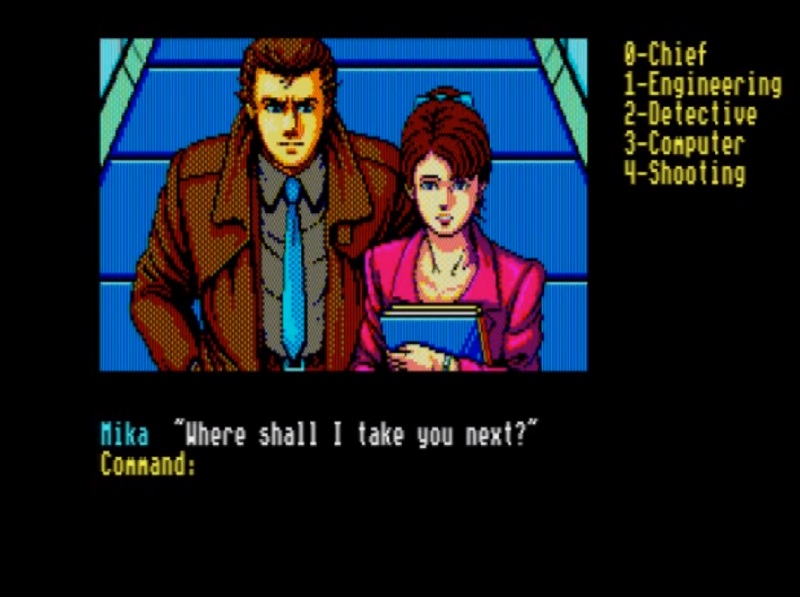 The Snatcher is the third game by Hideo Kojima, released on November 26, 1988. Described as a graphics-based adventure game, the project was written and directed by Hideo Kojima.
Kojima planned a 6-part adventure for Snatcher, but Konami demanded a 2-part story, resulting in a cliffhanger ending. Having a cyberpunk-themed atmosphere and a structure to be considered an open-world for its era, the game was designed just like an anime and followed a production process more like a movie than a game.
Inspired heavily by 1982's Blade Runner, the game received positive feedback from critics, stating that "Kojima brings cinematic storytelling to a console game".
Metal Gear 2: Solid Snake (1990)
After Metal Gear's huge success on the NES, Konami was gearing up for a second Metal Gear game. However, for some reason Hideo Kojima was not involved in this project. Developed by Konami, the game was to be called Snake's Revenge. Learning all this information on a train ride with a coworker, Kojima immediately began designing a second game of his own.
Metal Gear 2: Solid Snake and Snake's Revenge was released in 1990. While Konami's Kojima-less project failed to garner much acclaim, Metal Gear 2 scored very well with both the eastern and western gaming press, especially thanks to its improved stealth mechanics. The first examples of today's standard stealth mechanics, such as the player's voice being recognized by enemies, ducking and crawling mechanics, neutralizing mines, and the cone-shaped display of enemy viewpoints, can be found in this game.
Policenauts (1994)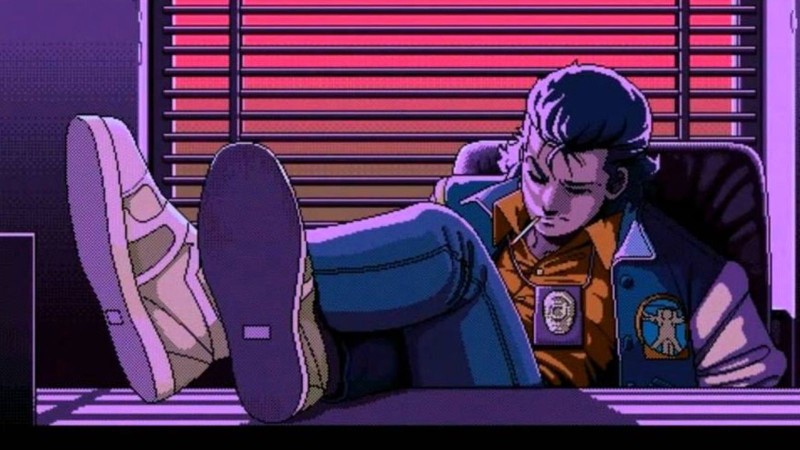 Policenauts is a game by Hideo Kojima, released on July 29, 1994. Frustrated by hardware limitations, Kojima was getting bored with his creativity being constrained by developers' approaches. In a time when developers decided when animations and music were introduced, Kojima, developing a new programming engine for Metal Gear 2, took the opportunity to switch to a much more creative approach.
Policenauts, an adventure game played by point-and-click, that is, by clicking on various areas with the mouse, centers on a complex story involving an astronaut, a detective, and a criminal network. Praised by critics as "a work of high creativity", the game attracted attention, especially for its high-quality animations, top-notch voice acting, and unique world. With Policenauts, the spiritual sequel to Snatcher, Kojima has begun to make his mark.
Metal Gear Solid (1998)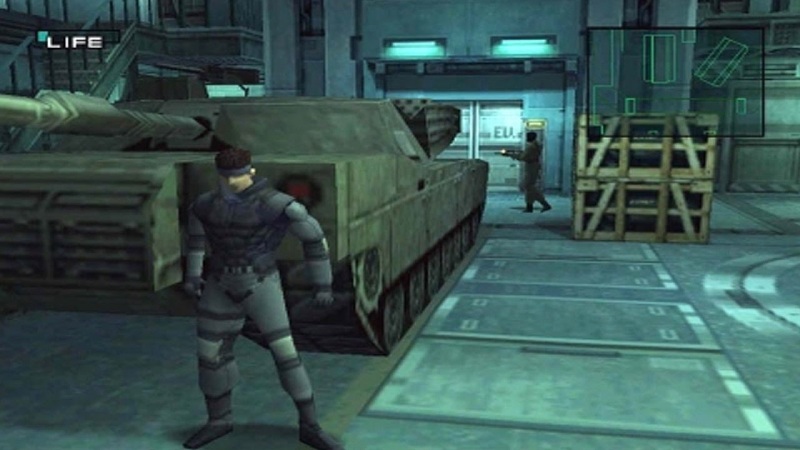 Metal Gear Solid is a game by Hideo Kojima, released on September 3, 1998. The game was originally going to be developed for 3DO Interactive Multiplayer, a game console developed by Panasonic. When this project was canceled, the decision was made to continue with Playstation.
Metal Gear Solid quickly became a touchstone for both Hideo Kojima and the gaming world. The 2D graphics of the previous games were completely converted to 3D, creating a game unlike anything seen before, with a story worthy of a movie, great voice acting, and brand-new gameplay mechanics. From that point on, Hideo Kojima became the most popular celebrity in the gaming world.
With the ability to return to previously visited areas, an in-depth main character, a unique and coherent storyline for each antagonist, improved stealth mechanics, melee combat, weapon mechanics and variety, a quality sci-fi world, and many other innovations, Metal Gear Solid had been eagerly awaited by millions of players.
Metal Gear Solid 2: Sons of Liberty (2001)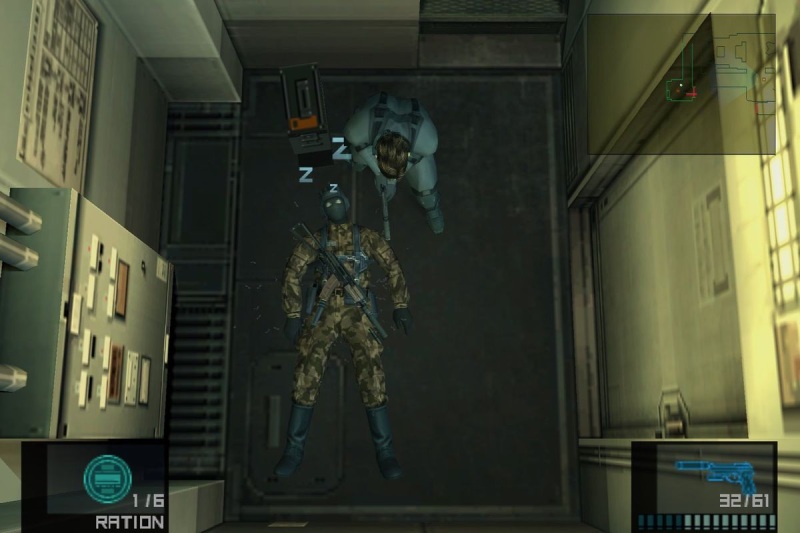 Metal Gear Solid 2: Sons of Liberty is a game by Hideo Kojima, released on November 13, 2001, for the Playstation 2. Released 3 years after the first game, Sons of Liberty offered a much-improved experience than the first game, thanks to both Hideo Kojima's learnings and brand-new ideas from the previous game and the Playstation 2's hardware power marking the era.
Although the first Metal Gear Solid game was considered a masterpiece, the plot was at most a few steps ahead of a classic Hollywood action movie. In Metal Gear Solid 2, Hideo Kojima's storytelling began to take on its unique qualities. The game took the biggest risk by not having Solid Snake as the main character. Imagine, in Rocky 2, the continuation of a movie as successful as Rocky, the star is not Rocky but another boxer. However, this risk was presented in such a meaningful way that no bad criticism was received.
The game again has a futuristic feel and features many unique friends and foe characters. With little bits of everything from horror movies to science fiction, the game's ending broke the fourth wall. In other words, after a certain point, the game reached a kind of consciousness of being a game and being played by a gamer and presented itself as a meta-story. Philosophically and psychologically profound, the game asked very deep questions about the concept of gaming in the infancy years of the industry. Post-modernism, virtual reality, artificial intelligence, conspiracy theories, freedom of thought, echo chambers, censorship, the information age, and many other concepts were discussed in the game.
Metal Gear Solid 3: Snake Eater (2004)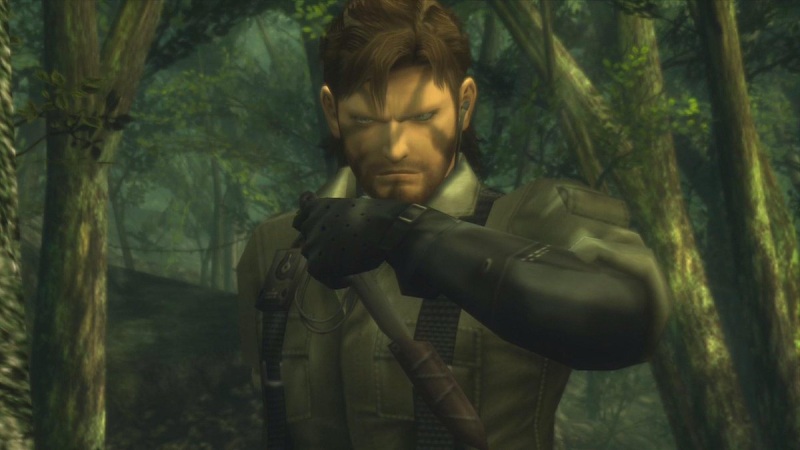 Metal Gear Solid 3: Snake Eater is a game by Hideo Kojima, released on November 17, 2004, for the Playstation 2. The new game of the series came with many innovations. The biggest change was the replacement of the futuristic and technological environment of the game with a densely vegetated forest. That's because the story takes place in the 1960s.
The new game of the series again has many innovative ideas. In particular, camouflage and survival mechanics is taken one step further. In addition to the different camouflage suits, Snake also uses face paint in this game. The camouflage mechanic has a proportional level calculation and is presented as a mechanic with a percentage chance of being seen by enemies. Snake gets hungry for the first time in this game and his energy level depends on his hunger. The story is much longer than in the other two games. The many memorable antagonists and the depth of character of these antagonists are officially on the scale of a successful movie. Another novelty of the game, where technology is replaced by wildlife, is CQC, close combat mechanics. A must-have feature in a game where stealth is most important.
The game, winning many awards, has already become one of the classics with scores of 9 and above 90 on review platforms.
Metal Gear Solid 4: Guns of the Patriots (2008)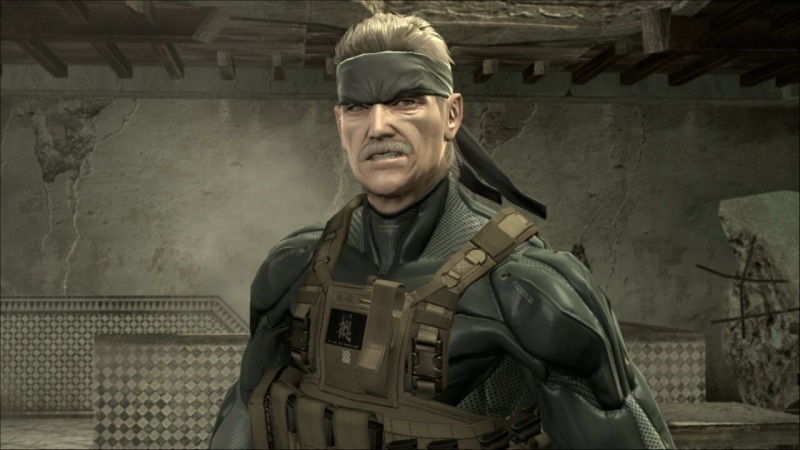 Metal Gear Solid 4: Guns of the Patriots is a game by Hideo Kojima, released on June 12, 2008, for the Playstation 3. In the previous game, Snake Eater, we saw Snake as his youngest, and in this game, we'll see Snake as his oldest. As for the environmental theme, the atmosphere is the sandy Middle East.
We see the most advanced state of technology in this game. You have to deal not only with humans but also with mobilized robots whose design is very annoying. The camouflage mechanics in Snake Eater are near-perfect with the help of technology. A character status mechanic called Psyche Meter is also included. The Psyche Meter reflects Snake's psychological state and is affected by the stress experienced during the war. Because Snake isn't the same anymore, Kojima does a great job of making you feel that with brand-new mechanics.
A radical change in camera perspective has been made in the game with many old and new enemies, which also provided more modern gameplay. Instead of a fixed screen third-person camera, a modern TPS showing the character from the shoulder was preferred. We can also switch to the FPS perspective and aim whenever we want.
The game collected all the "best" awards such as the best game of the year, best story, best graphics, best boss fights, and most unforgettable moments. Another special feature of the game is the last MGS game to be started and finished by Hideo Kojima.
Silent Hill P.T. (2014)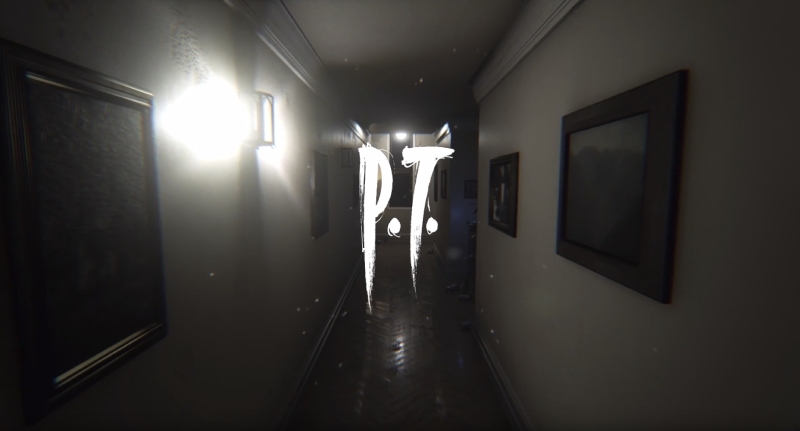 Silent Hill P.T. is another canceled Hideo Kojima project. However, such a project would be perhaps the most curious and exciting game in the gaming industry. In a once-in-a-lifetime reunion, the world of Silent Hill, Hideo Kojima, and acclaimed director Guillermo del Toro have come together to work on a brand-new Silent Hill game. Unfortunately, we have nothing more than a short teaser demo.
The demo was an incredible experience, with photorealistic graphics and horror elements unique to Silent Hill and straight out of the creators' darkest nightmares. In 2014, P.T. was released for free and made a big sensation. However, the game was canceled due to a disagreement between Konami and Hideo Kojima.
Metal Gear Solid V: The Phantom Pain (2015)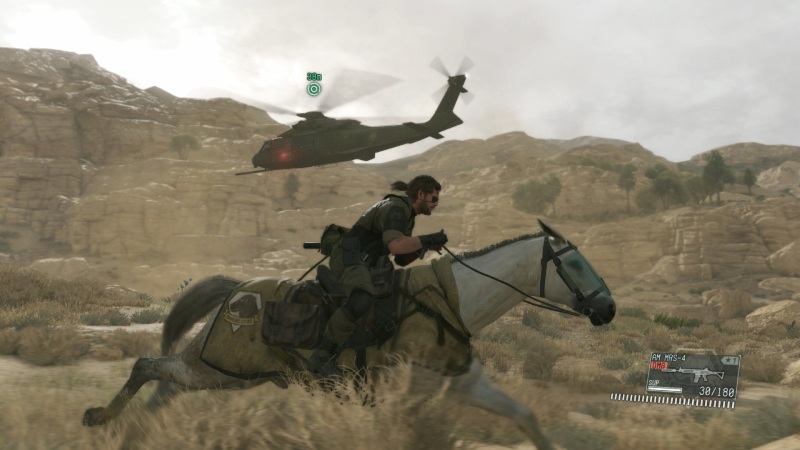 Metal Gear Solid V: The Phantom Pain is a game by Hideo Kojima, released on September 1, 2015, for multiple platforms such as PC, Xbox, and PS4. No longer a surprise, Kojima's radical change meant an open-world game. With a huge amount of freedom and variety in both stealth and survival, base building and combat, the game's long and interactive opening scene is an unforgettable experience.
Instead of being drawn into the story, Snake takes on various missions of the player's choosing, building his team and strengthening his headquarters. While the graphics compete with the best of the period, the flowing plot is a source of great excitement. However, in the last quarter of the game's production, Konami and Hideo Kojima had a disagreement and Kojima left after years of working for Konami.
At this point, the game makes the player feel that it is no longer a Kojima game. For this reason, the game has received a lot of positive criticism, but also, perhaps for the first time, a significant amount of negative criticism.
Despite all, the winner of many awards, including Game of the Year, Metal Gear Solid V: The Phantom Pain is the last MGS game to play for now.
Death Stranding (2019)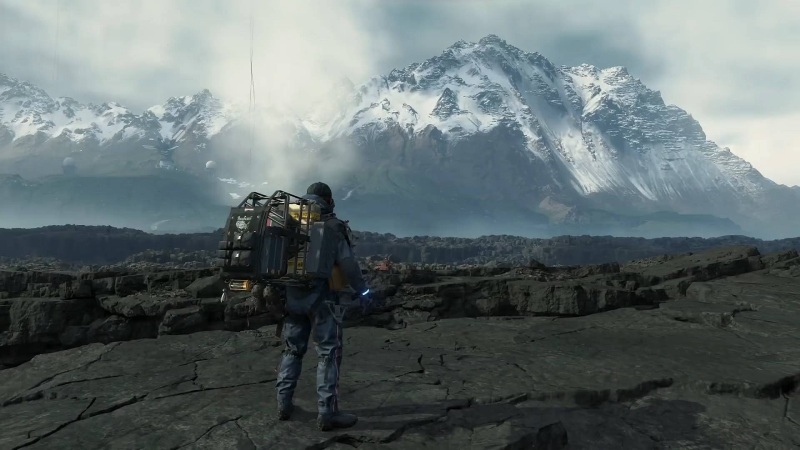 Death Stranding is the first game released on November 8, 2019, by Hideo Kojima, who left Konami to start his own company Kojima Productions. Although a follow-up game was not expected since Konami owns the rights to Metal Gear Solid, a production like Death Stranding was surprising.
Breaking the perception of the classic game, the game includes famous actors such as Norman Reedus, Mads Mikkelsen, and Léa Seydoux. In addition, the famous Mexican director Guillermo del Toro plays one of the external characters. Making full use of motion capture technology, the production of the game was as CGI-heavy as a movie.
Things change a bit when it comes to reviews of the game. Having achieved serious sales since it was released on all platforms, the game was also the target of serious criticism. The game is set in a future where the Earth has become dangerous for humans. A few daring and genetically lucky individuals transport the necessary materials between the bases established by humanity, which cannot get out. The gamers control one of these people, a character named Sam Porter Bridges.
The graphics of the game, featuring a huge world with amazing details, are close to photorealistic. While offering a truly immersive experience with its soundtrack and atmosphere, the gameplay mechanics are considered by some to be rather shallow. The game is even called "cargo simulator" because of the transportation involved.
Kojima is not wrong when claiming to have created a new genre of games. The game is not for everyone. Of course, the fans of the game are also considerable. With weight management of cargo, rugged terrain, character movement animations, different enemies, and of course a deep story, the game is not MGS, but still a good Kojima creation.
Having been used to winning the "best game of the year" award in the year of its release with the MGS series, Kojima, unfortunately, misses out on this award in this game. Instead, it won best art direction, best music, and best performance for Mads Mikkelsen.
Overdose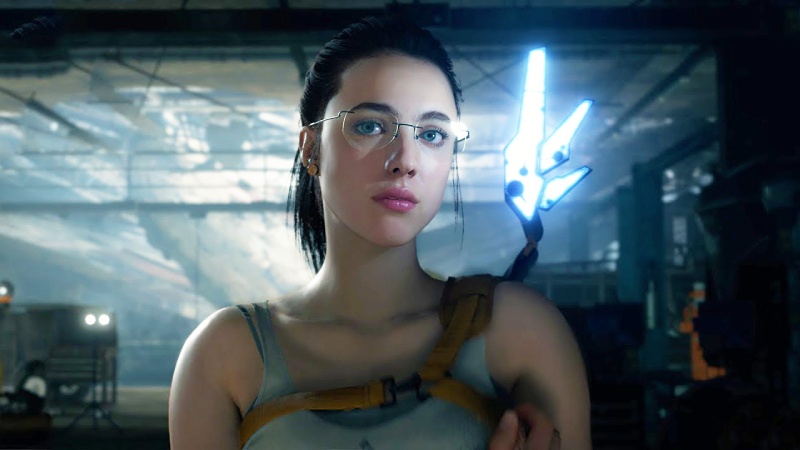 Overdose is rumored to be Hideo Kojima's next game. The game is rumored to be a horror game and we will meet Mama, a character we know from Death Stranding. Although nothing else is known about it yet, Kojima was connected for a few minutes during Microsoft's conference at Summer Game Fest 2022. In a conversation over Zoom, Kojima announced that he is working on a long-awaited new game project.
The game will most likely only be available on Xbox and PC platforms.
We tried to bring together the career development and games of Hideo Kojima, one of the geniuses of the gaming world, even though his story is much longer. We will have detailed articles for other characters revolutionizing the gaming world like Kojima, so stay tuned!
And of course, Ozan SuperApp, the friend of the gaming world and the gamers, comes with great campaigns. If you don't have the app yet, download Ozan SuperApp now to benefit from the most advantageous campaigns and services to make your life easier!
Ozan SuperApp features, transaction limits, and campaigns may differ between countries.